AlterSmoke
Issy-les-Moulineaux (Les 3 Moulins)
Centre Commercial Auchan Les 3 Moulins
3 allée Sainte Lucie
92130 Issy-les-moulineaux
Lundi

10h00-20h00

Mardi

10h00-20h00

Mercredi

10h00-20h00

Jeudi

10h00-20h00

Vendredi

10h00-20h00

Samedi

10h00-20h00

Dimanche

Fermé
add Boutiques Paris & Ile-de-France
star
star
star
star
star_half
191 Avis

4,6
Métro & RER
Lignes de bus & Tram
Arrêt
Place de la Résistance / Les Moulineaux
Parking le plus proche
Parking du Centre Commercial - Parking gratuit (3h00 offertes)
Situé aux portes de Paris, proche du Parc des Expositions de la Porte de Versailles, votre magasin AlterSmoke Issy-les-Moulineaux vous propose une large gamme de cigarettes électroniques rechargeables et jetables (Wpuff) et d'e-Liquides français, anglais, américains et malaisiens (plus de 250 arômes, avec ou sans nicotine, contenance de 10mL, 50mL et +) pour tous les vapoteurs. Au coeur du Centre Commercial Les 3 Moulins, notre équipe de conseillers vous accueille afin de vous donner ses conseils avisés sur une sélection de kits ecigs, pods, clearomiseurs, atomiseurs, résistances, accessoires...

Votre boutique AlterSmoke Issy-les-Moulineaux est dôtée d'une Refill Station. Ce concept de pompe à e-Liquide permet des économies et une réutilisation écologique de vos flacons.
L'équipe AlterSmoke vous accueille dans un cadre agréable, du Lundi au Samedi de 10h00 à 20h30 : les experts AlterSmoke sauront vous orienter au mieux dans votre choix de cigarettes électroniques et accessoires !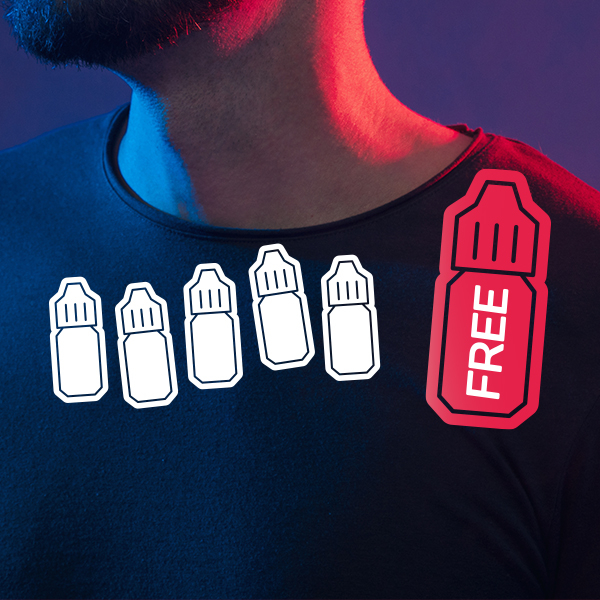 Offre spéciale AlterSmoke
5 liquides achetés - le 6ème offert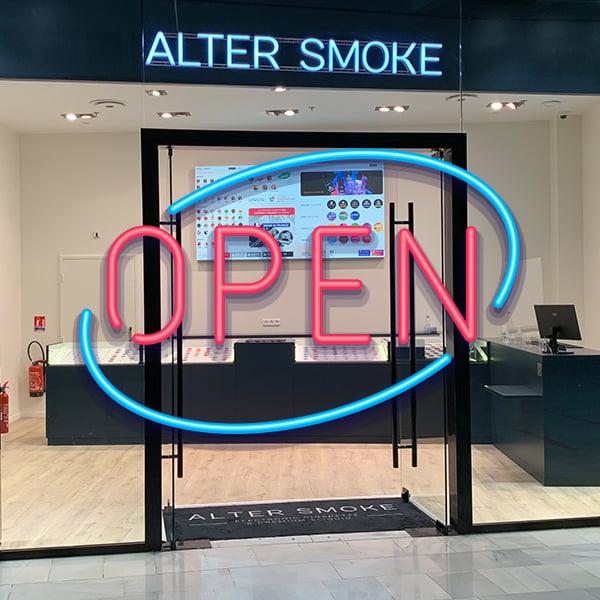 Ouvertures exceptionnelles
Ouverture exceptionnelle 2023 : Dimanche 3 Décembre, Dimanche 10 Décembre, Dimanche 17 Décembre, Dimanche 24 Décembre.
Le 15 août 2019
star star star star star
Good place when normal time not in holloday time
Le 24 janvier 2020
star star star star star
La boutique où j'achète tous mes liquides. Un très large choix de grandes bouteilles . Une préférence pour le Cinéma en 100 ml, un très bon goût avec un rapport qualité prix imbattable . Moi qui aime les liquides gourmands je suis servi.
Le 12 avril 2019
star star star star star
Accueil agréable et explications claires, je le recommande vraiment, une boutique au soin de ses clients.
Le 28 janvier 2020
star star star star star
Super accueil et personnel très professionnel ! Pleins de bons conseils et une gamme de produits très variés qui permet de trouver son bonheur surtout quand on peut essayer des liquides. Je reviendrais !
Le 20 février 2020
star star star star_border star_border
Bon accueil, mais des conseils scolaires, et ici on ne teste pas le matériel ! On achète et si ça ne va pas tant pis ... Débutant, pour ma première e-cig, j'ai préféré aller voir ailleurs.
Le 04 juin 2022
star star star star star
Excellent service
Le 27 août 2022
star star star star star
A very friendly and super professional team, whether for regular purchases or questions. This morning I brought them back my EC which showed some signs of fatigue. They took the time to change some elements and I got it back like new! A big big thank you to you!
Le 25 juillet 2022
star star star star star
Super welcome and super pleasant and patient seller (despite my 20,000 questions ) who gives super good advice. I bought my first Vapote here and I'm not disappointed at all, quite the contrary. I recommend
Le 20 juillet 2022
star star star star star
Passing through Paris for a few days, and working in a vape shop in Brittany! I felt compelled to visit... The seller is really smiling, welcoming and exudes joie de vivre! Good discussions around the vape of course and also around Brittany! It feels good to have a salesperson in front of you who can take care of customers! Thanks again for the welcome! As for the store itself, a wide choice of liquids, gear and even puffs! The seller is really great! Thank you for this moment! I will come back with pleasure and of course recommend this shop!
Le 26 avril 2023
star star star star star
I bought my electronic cigarette for a friend at Alter Smoke Les 3 Moulins and I do not regret my choice at all. Vincent was able to advise me with professionalism and kindness, taking into account his tastes and my budget. He explained to me the operation and maintenance of the device, as well as the precautions to be taken to avoid risks. He offered me quality after-sales service. What convinced me to buy from him is the variety and quality of the products he offers. There is something for all styles and all levels, whether simple or sophisticated electronic cigarettes, classic or original e-liquids, practical or aesthetic accessories. I was able to try several models and taste several flavors before making my choice. I was pleasantly surprised by the richness of sensations and aromas. I highly recommend Vincent to anyone who wants to get into electronic cigarettes or renew their equipment. He is a passionate expert who will know how to guide and satisfy you. You will not be disappointed by its welcome, its service and its products.
Le 26 avril 2023
star star star star star
David and Vincent are top sellers! Welcoming, warm, always good advice, available to listen! A team really!! It makes me want to go back! Go there with your eyes closed! Don't change anything gentlemen!
Le 26 avril 2023
star star star star star
Very good experience, very good salespeople who know their products and who listen to customers, an impeccable atmosphere
Le 26 avril 2023
star star star star star
Correct price, competent seller but above all very attentive to my requirements. I highly recommend if you are in the area.
Le 20 novembre 2023
star star star star star
Excellent service. A very kind gentleman, he also speaks English.