AlterSmoke
La Réunion (Saint-Denis)
42 rue Jean Chatel
97400 Saint-Denis
Lundi

10h00-14h00 - 15h00-18h00

Mardi

10h00-14h00 - 15h00-18h00

Mercredi

10h00-14h00 - 15h00-18h00

Jeudi

10h00-14h00 - 15h00-18h00

Vendredi

10h00-14h00 - 15h00-18h00

Samedi

10h00-14h00 - 15h00-18h00

Dimanche

Fermé
add Boutiques France & Dom
star
star
star
star
star_half
13 Avis

4,5
Parking le plus proche
Stationnement à proximité
Découvrez notre sélection de cigarettes électroniques dans votre magasin AlterSmoke de La Réunion : e-cigarettes, e-Liquides fabriqués en France, accessoires, batteries et chargeurs, étuis… Vous trouverez tout ce qu'il vous faut !
Vous pourrez profiter des conseils d'AlterSmoke : ses conseillers sauront vous guider afin de vous aider à faire votre choix que ce soit pour une cigarette électronique (Vaporesso, Innokin, Voopoo, Eleaf, Justfog…), des e-Liquides (T-Juice, Vampire Vape, Fruizee, AlterSmoke…) et d'accessoires comme les résistances, les verres pyrex et autres.
La boutique de cigarettes électroniques AlterSmoke est au coeur de Saint-Denis de la Réunion, située près de la Cathédrale.
Les conseillers de vente AlterSmoke sont à votre écoute, du lundi au samedi de 10h00 à 14h00 puis de 15h00 à 18h00 : il n'y a plus qu'à se laisser guider.
Toute l'équipe AlterSmoke est prête à vous accueillir et répondre à toutes vos questions sur la cigarette électronique.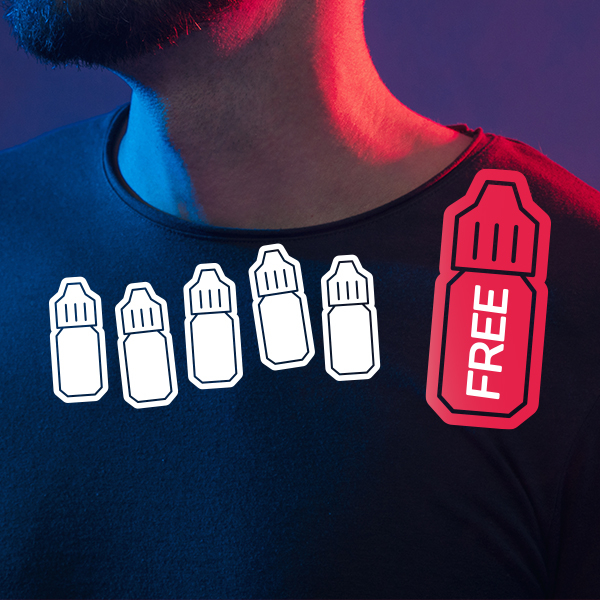 Offre spéciale AlterSmoke
5 liquides achetés - le 6ème offert
Le 01 août 2019
star star star star star
Super rien a dit franchement super accueil donne de très bon conseils très professionnels je vous le recommande Alter Somke
Le 19 juin 2019
star star star star star_border
Petit magasin à taille humaine, très bon conseil
Le 05 décembre 2017
star star star star star
Magasin agréable, très bon relationnel vendeuse super sympathiques je le conseil
Le 01 août 2018
star star star star star
Cigarettes excellentes pour un bon rapport qualité prix surtout la v8 baby que je conseille
Le 20 octobre 2017
star star star star star
Accueil chaleureux et conseils professionnels !
Le 01 avril 2022
star star star star star
The store is great, the saleswoman is incredible, good advice, guide for use and accompanies these customers to the max in their purchase!! I strongly advise! I won't go anywhere else that's for sure!
Le 24 octobre 2021
star star star star star
Super good advice !!! Serious! Professional ! Adorable! I recommend this shop to anyone who wants to quit smoking !!! Thank you Johana !!
Le 23 août 2022
star star star star star
Very warm welcome and very good advice