AlterSmoke
Paris 16 Auteuil
194 Avenue de Versailles
75016 Paris
Lundi

12h00-20h00

Mardi

11h00-20h00

Mercredi

11h00-20h00

Jeudi

11h00-20h00

Vendredi

11h00-20h00

Samedi

11h00-20h00

Dimanche

Fermé
add Boutiques Paris & Ile-de-France
star
star
star
star
star_half
135 Avis

4,7
Métro & RER
Porte de Saint-Cloud

Michel-Ange Molitor
Lignes de bus & Tram
Arrêt
Versailles - Chardon Lagache
Parking le plus proche
Indigo - Chardon Lagache
Du sevrage tabagique aux plaisirs de la vape, l'équipe du magasin AlterSmoke Auteuil à Paris 16 vous conseille et vous accompagne tous les jours du Lundi au Samedi (le Lundi de 12h à 20h et du Mardi au Samedi de 11h à 20h). A 5 minutes du métro Porte de Saint-Cloud, Adrien et Lalia sont là pour vous accueillir.
Vous souhaitez arrêter de fumer ? Nous sommes là pour vous aider à passer ce pas en douceur : comprendre vos besoins, vous guider dans le choix du matériel et prendre le temps de vous en dévoiler les subtillités, et bien sûr choisir avec vous la ou les saveurs qui vous conviendront le mieux pour laisser la cigarette derrière vous. Vous êtes un vapoteur ou une vapoteuse avancé(e) ? Nous vous aiderons à évoluer vers une machine plus puissante et des arômes plus complexes.
En terme de matériel, nous travaillons avec les marques réputées pour leur fiabilité et leur efficacité : Vaporesso, Eleaf, Innokin, Aspire, etc. Quant aux e-Liquides, en plus de la gamme très étendue d'AlterSmoke fabriquée en France, nous travaillons avec de grands liquidiers français et étrangers (Petit Nuage, Curieux, Halo, Fruizee, etc.). Nous proposons également une large gamme de cigarettes électroniques jetables - puffs (Wpuff, Puffmi, Dinner Lady etc.).
Alors n'hésitez pas ! Nous sommes à votre service pour répondre à vos questions et vous accompagner au mieux.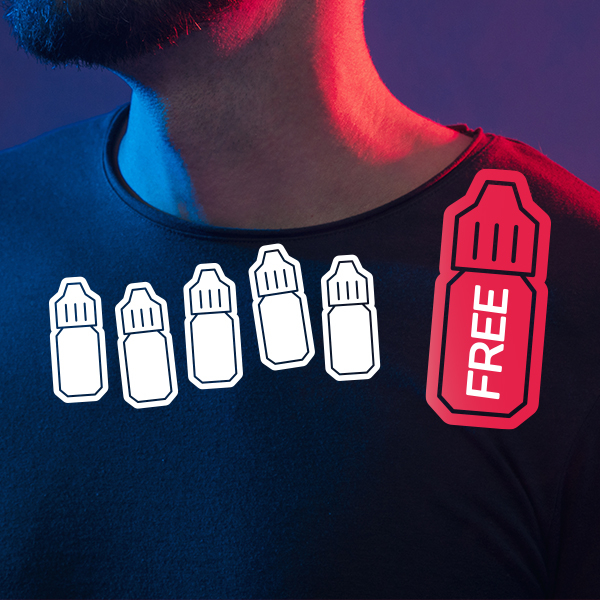 Offre spéciale AlterSmoke
5 liquides achetés - le 6ème offert
Le 10 juillet 2018
star star star star star
As per demanded
Le 13 mars 2020
star star star star star
Vendeurs adorables, service clientèle au petit soin. On m'a très bien conseillé. Je suis vraiment ravis. Je recommande cette boutique à tout mon entourage ! On a pris le temps de m'expliquer tellement de choses et pas simplement de me vendre un produit. Selon moi, allez-y les yeux fermés.
Le 20 janvier 2020
star star star star star
La vendeuse est vraiment au top !! A l'écoute des besoins et envie, compréhensive, et cherche vraiment à répondre au mieux à nos attentes !!! J'ai rarement vu une conseillère aussi performante et agréable, pourtant j'ai mis beaucoup de temps à prendre une décision et elle a su se montrer patiente malgré les clients qui attendaient derrière.. Un seul petit bémol, pas beaucoup de choix en terme de batteries (pas très féminine et esthétique, mais le problème est récurrent quand on cherche une cigarette électronique performante). N'hésitez pas à y aller si vous souhaitez être conseillé au mieux !
Le 22 février 2020
star star star star star
Très belle expérience. Une équipe très accueillante qui prend le temps avec chaque client pour bien expliquer et conseiller . Je recommande
Le 09 août 2020
star star star star star
Tres bon conseil
Le 07 juillet 2022
star star star_border star_border star_border
When I see the "excellent reviews" about the seller, I tell myself that I have a head that does not belong to him! As much as the saleswoman is perfectly competent and charming, the salesperson is obnoxious. Not once, not every time I have to deal with him, I feel like I'm disturbing him. Not friendly, not smiling, not a tradesman..... Yet I have been a regular at this shop for a very long time. Now if it is he who is present, I go my way.
Le 26 novembre 2022
star star star star star
Nice welcome and good advice, the shop is small but the choice is present, the seller takes the time with his customers and knows his products.
Le 15 juillet 2022
star star star star star
Great welcome, very good advice, I think I have finally found my e-/cigarette supplier! See you mid-August! And sorry for the bad initial review, I was in the wrong store!! How dizzy I am sometimes really.....
Le 23 juin 2022
star star star star star
I recommend, only good advice and above all a welcome at the top! Very warm and pleasant, always smiling even at the end of the day which is very pleasant shop not to be missed for vapers