AlterSmoke
Bagnolet Bel-Est
Centre Commercial Bel-Est - Niveau 1 - Face caisses Auchan
28 Avenue du Général de Gaulle
93170 Bagnolet
Lundi

10h00-20h00

Mardi

10h00-20h00

Mercredi

10h00-20h00

Jeudi

10h00-20h00

Vendredi

10h00-20h00

Samedi

10h00-20h00

Dimanche

Fermé
add Boutiques Paris & Ile-de-France
star
star
star
star
star_half
203 Avis

4,4
Métro & RER
Lignes de bus & Tram
Parking le plus proche
Parking du Centre Commercial - 2h30 gratuites
Dans une ambiance chaleureuse, votre boutique AlterSmoke Bagnolet vous accueille et vous fait découvrir le nec plus ultra de la cigarette électronique ! Votre corner se situe au coeur du Centre Commercial Bel-Est en Seine-Saint-Denis (93).

Nos conseillers AlterSmoke sont là pour vous aviser et répondre à vos besoins : cigarettes électroniques rechargeables, cigarettes électroniques jetables ou puffs (Wpuff, Puffmi), atomiseurs, clearomiseurs, e-Liquides de fabrication française, consommables et autres accessoires liés au vapotage.
Vous y trouverez une large gamme de e-Liquide AlterSmoke (made in France) et une sélection des must-have au niveau des jus d'importation (Red Astaire, Heisenberg, Fcukin' Flava, Aisu).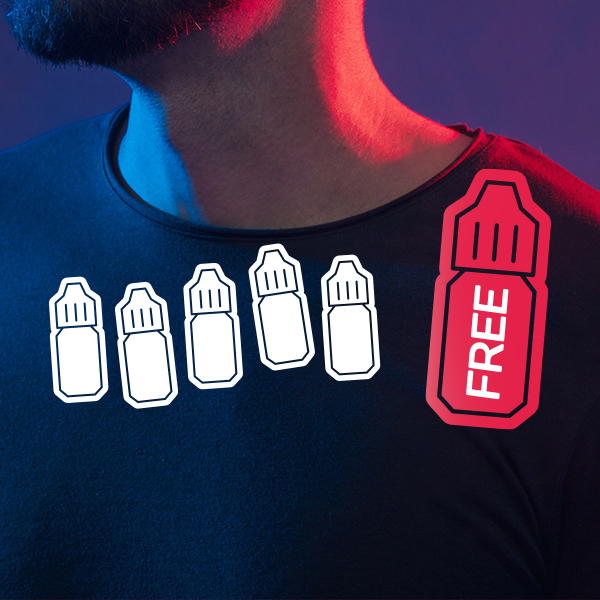 Offre spéciale AlterSmoke
5 liquides achetés - le 6ème offert
Ouvertures exceptionnelles
Ouvertures exceptionnelles 2023 (10h00 à 19h00) : Jeudi 18 Mai, Lundi 29 Mai, Vendredi 14 Juillet, Mardi 15 Août, Mercredi 1er Novembre, Samedi 11 Novembre
Le 12 janvier 2019
star star star star star_border
Cool
Le 16 septembre 2020
star star star star star
Vendeur très professionnel
Le 17 juillet 2020
star star star star star
Équipe génial fort en propositions et de très bon conseils, ils sont souriant et très professionnels. Je regrette également le premier vendeur qui nous a quitter pour évoluer au siège bonne chance à lui. Bravo à vous à très vite.
Le 06 septembre 2017
star star star star star
Super équipe! Ils ont pris le temps de me conseiller et me donner le meilleur appareil par rapport à mon utilisation. Bonne ambiance!
Le 14 août 2020
star star star star star
Très bien accueilli très genti et merci pour le cadeau
Le 25 juillet 2022
star star star star star
I am always so well received and served, Alter smoke Gallieni. There is always a stock of the products I use. I wouldn't change brands for anything in the world. See you soon for my next purchase
Le 19 juillet 2022
star star star star star
Thank you for your help I did not understand the difference between wpuff and electronic cigarettes now I'm ready. A very attentive and friendly seller.
Le 09 août 2022
star star star star star
A shop that does not look like much in this shopping center but the welcome is worth the detour, the advice and flavors offered are original and the advisers will find what you are looking for; Thank you
Le 18 juillet 2022
star star star star star
Nina is super nice and allowed me to take advantage of a very interesting offer on wpuff I recommend this shop