AlterSmoke
Cagnes-sur-Mer (Polygone Riviera)
Centre Commercial Polygone Riviera - Face COS & Nike Store
119 Avenue des Alpes
06800 Cagnes-sur-Mer
Lundi

10h00-20h00

Mardi

10h00-20h00

Mercredi

10h00-20h00

Jeudi

10h00-20h00

Vendredi

10h00-20h00

Samedi

10h00-20h00

Dimanche

11h00-19h00
add Boutiques France & Dom
star
star
star
star
star
300 Avis

4,8
Lignes de bus & Tram
Parking le plus proche
Parking du Centre Commercial - 2H gratuites (4H gratuites avec le programme de fidélité Polygone Riviera)
Envie de passer à la cigarette électronique ? Votre boutique AlterSmoke, au coeur du centre Polygone Riviera à Cagnes-sur-Mer, vous accueille tous les jours de la semaine. Nos conseillers effectuent une sélection de kits de démarrage, de clearomiseurs, d'e-Liquides et d'accessoires afin de vous proposer le meilleur de la cigarette électronique !

Que vous soyez adeptes de grosses vapeurs (Vaporesso, SMOK, Innokin, Geek Vape), amateurs de petits modèles discrets (Justfog, Eleaf, Vaptio), de e-Liquides fruités (F***in Fresh Fruits, Fruizee) ou de saveurs gourmandes (Yogi, La Bonne Vape, Le Coq Qui Vape), nos conseillers sauront vous conseiller et vous offrir une qualité service optimale. Une large gamme de cigarettes électroniques jetables (puffs) est également disponible (Wpuff, Puffmi, Dinner Lady).
Nous vous proposons également la gamme de produits Mixologue pour créer votre propre e-Liquide à partir de 32 saveurs distinctes.
Enfin, votre boutique AlterSmoke Polygone Riviera est ouverte tous les jours de l'année (sauf le 25 Décembre et le 1er Mai).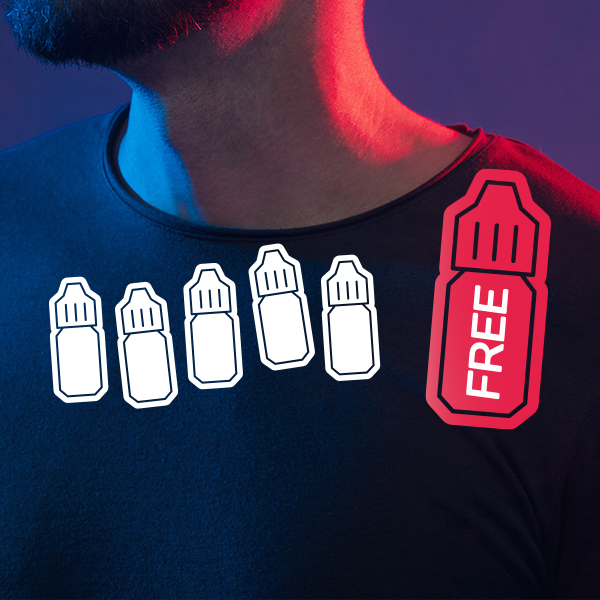 Offre spéciale AlterSmoke
5 liquides achetés - le 6ème offert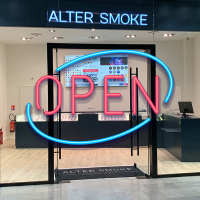 Ouvertures exceptionnelles
Boutique ouverte en Août aux horaires habituels
Le 06 août 2020
star star star star star
A lot of store you can select and bought
Le 13 mai 2019
star star star star star
Very Good store, have lots of Vaco solo Plus for all you want. The has very efficient officials who exploit everything we need. many qualities. Recommend buying in this store
Le 03 juillet 2019
star star star star star
Outstanding service! I finally understand how to vape properly- best vape shop on the cote d'azur, hands down.
Le 02 février 2020
star star star star star
Cool
Le 10 septembre 2020
star star star star star
Excellent magazin au top c carré
Le 04 décembre 2021
star star star star star
Geekvape z nano 2 Au top