AlterSmoke
Villeneuve-la-Garenne (Qwartz)
Centre Commercial Qwartz - Niveau 0
20 rue de la Bongarde
92390 Villeneuve-la-Garenne
Lundi

10h00-20h30

Mardi

10h00-20h30

Mercredi

10h00-20h30

Jeudi

10h00-20h30

Vendredi

10h00-20h30

Samedi

10h00-20h30

Dimanche

11h00-19h00
add Boutiques Paris & Ile-de-France
star
star
star
star
star_half
370 Avis

4,3
Lignes de bus & Tram
Parking le plus proche
Parking du Centre Commercial - GRATUIT
Découvrez un large choix de cigarettes électroniques dans le magasin AlterSmoke de Villeneuve-la-Garenne dans le Centre Commercial Qwartz : e-cigarettes, e-Liquides fabriqués en France, accessoires, batteries et chargeurs, étuis… Vous trouverez tout ce qu'il vous faut !

Vous pourrez profiter des conseils d'AlterSmoke : ses conseillers, experts en matière de cigarettes électroniques, étudient votre besoin et votre utilisation pour vous guider vers le modèle le plus approprié parmi les plus grandes marques Matériel (Vaporesso, Eleaf, Aspire, Innokin...) et e-Liquides (AlterSmoke, Halo, T-Juice, Vampire Vape, Fcukin Flava, Liquidéo...).
La boutique de cigarettes électroniques AlterSmoke Qwartz est située au nord de Paris, à côté du stade de France à l'angle de l'A86 et des quais de Seine.
A noter : le parking du centre commercial est gratuit. Bornes de recharges pour voitures électriques à disposition.
Pour vous y rendre en voiture :
Via A86 - Sortie 6 direction Gennevilliers - Villeneuve-la-Garenne
Via A86 - Sortie 7 direction La Défense et suivre D7
Quais de Seine
Quai du Moulin de Cage
Périphérique : Sortie Porte de Clichy

Pour vous y rendre en RER, Métro, Tram ou Bus :
En métro
Ligne 13 : Arrêt Mairie de Saint Ouen + Bus 137 (arrêt Bongarde)
Ligne 13 : Arrêt Gabriel Peri + Bus 177 (arrêt Bongarde)

En RER
RER C : Arrêt Les Gresillons puis Bus 177 (arrêt Bongarde) ou 15 min à pied
RED D : Arrêt Saint Denis puis Bus 237 (arrêt quai du Chatelier N° 9)

En bus
Lignes 137 - 177 : Arrêt Lycée C. Petiet - Centre Commercial
Ligne 261 : Arrêt Bongarde

En tram
T1 : Arrêt La Noue puis à pied (ou bus 177)
T1 : Arrêt Mairie puis à pied (ou bus 137)

Les conseillers de vente AlterSmoke sont à votre écoute 7 jours sur 7 de 10h00 à 20h30 du lundi au samedi (ouverture le dimanche au printemps 2020) toute l'année ! (sauf le 1er janvier, le 25 décembre et le 1er mai).
Toute l'équipe AlterSmoke Qwartz est prête à vous accueillir et répondre à toutes vos questions sur la cigarette électronique.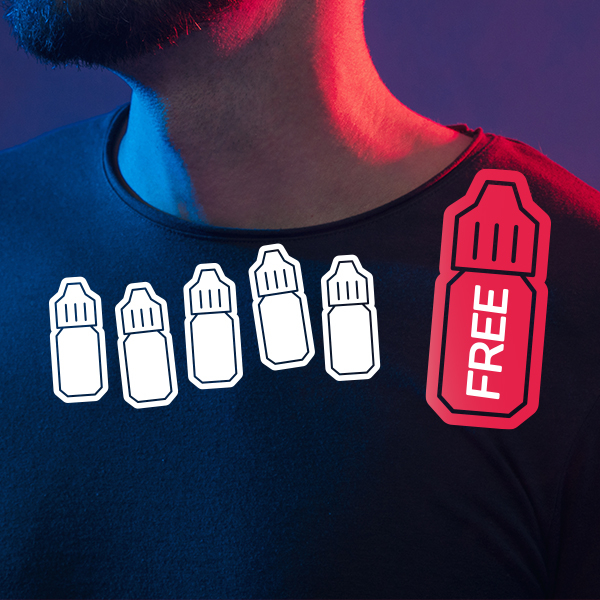 Offre spéciale AlterSmoke
5 liquides achetés - le 6ème offert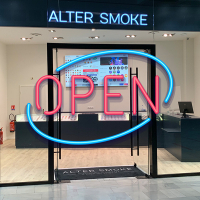 Ouvertures exceptionnelles
Boutique ouverte en Août aux horaires habituels
Le 08 mars 2020
star star star star star
You find all your needs in one place
Le 01 mars 2020
star star star star star_border
Cool
Le 19 octobre 2019
star star star star_border star_border
Smoking is bad
Le 18 septembre 2020
star star star star star
Boutique propre, tout est clair et la vendeuse conseillère vraiment bien . Elle est a votre écoute. Il y a du choix pour toutes les bourses
Le 09 avril 2019
star star star star star
Conseillère au top
Le 19 octobre 2022
star star star star star
Excellent
Le 05 octobre 2022
star star star star star
Very good experience in this store where I bought my CE at a very fair price, very nice Halloween decorations and the employees always have a smile. I had never used electronic cigarettes and I was super well informed and guided in this new way. Perfumes of very good quality and not expensive. I highly recommend this store
Le 02 janvier 2023
star star star star star
Home that deserves 5 stars. The seller takes the time to listen to me and make me taste different tastes. He registered me and gave me a card with MY code. I can place my order by phone with this code. Flawless. Now it will be MY shop for electronic cigarettes and liquids.
Le 27 juin 2023
star star star star star
Well-lit store, the products are well displayed, too bad I couldn't find the liquid. The sellers are attentive, pleasant and give good advice. Thank you very much see you soon for a soursop perfume....
Le 13 octobre 2023
star star_border star_border star_border star_border
I went there 3 times.... 3 problems the seller doesn't know at all what he's selling then he tells you come back I'll change it for you so we'll just have to do that. Don't go there when the young bearded salesman is there!
Le 18 octobre 2023
star star star star star
Beautiful shop, with welcoming staff, good advice and attentive to our needs. Keep going !!!! Today the welcome was accompanied by sweets Cool.
Le 23 octobre 2023
star star star star star
Very professional, good service, attentive, takes the time to advise the customer well. Lots of choice in terms of flavors. I never had a problem with the rating. A long-time customer, I have never had anything to complain about, excellent customer service.